The World Baseball Classic continued on Friday morning, as Shuhei Ohtani and Japan took on the Republic of Korea.
Korea took a 3-0 lead in the third inning, but it was all Japan after that, as the latter proceeded to score 13 runs. Before Friday, the two WBC pool B teams opened in opposing fashion, with Korea losing to Australia, 8-7, while Japan defeating China, 8-1.
Here are the most important plays from the game!
Final: Japan 13, Republic of Korea 4
has been stopped!
Yu Darvish pitched a one-two-three first inning for Japan in front of a packed crowd.
Korea is the first strikes
Baekou Kang moved ahead of the Republic of Korea's third place double to the left-of-center position.
The next batter, Euiji Yang, blew a second-inning home run to left, giving Korea a 2–0 lead.
Yueji Yang smashed in from wide left to give Korea a 2-0 lead over Japan
Korea took a 2-0 lead over Japan after Euji Yang-yu took Darvis deep to left on a home run.
Make it three
With two out in the top of the third, Jung Hoo Lee hit a base hit in right field, hitting Korea's third run of the inning.
Japan hits back
Japan got its first two batters off the bottom of the third batter on the base pass before getting on the plate. The third batter of the inning, Lars Nutbarr, hit an RBI single to right center field, putting runners in the corners with nobody out.
The next batter, Kensuke Kondoh, hit a double off the middle field wall, drove in another run and put runners on second and third. He also knocked starting pitcher Kwang Hyun Kim out of the game.
Lead change
Tae-in Won entered the match for Korea.
After being intentionally walked by Otani and Munetaka Murakami emerging, Masataka Yoshida gave Japan the lead with two singles into the center of the field.
Japan leads Korea 4-3 after base hits by Lars Neutebar, Kensuke Kondo and Masataka Yoshida.
Japan took a 4-3 lead over Korea after base hits by Lars Neutebar, Kensuke Kondo and Masataka Yoshida.
Japan change the playing field
Darvish was relieved by Shota Imanaga, who scored a run in the fourth inning.
What a play!
With a three-man collision looming in the outfield turf, Nootbaar pulled off a stunning dunk.
Japan's Lars Notbar draws in left field to deliver a silly game
Japan's Lars Nutbarr swooped down left field for a ridiculous grab.
Juuust outta here
Kondoh caught a won curveball, and hit it directly over the right field wall for a solo home run. Japan gave the lead 5-3.
Japan's Kensuke Kondo hit a home run to give Japan a 5-3 lead over Korea
Japan took a 5-3 lead over Korea after Kensuke Kondo won at home.
Productive outs
Immediately after the solo home run and change of field, Ohtani doubled right off the Korean Ben Gwak, shown below. Then, Ohtani scored a home run to first base and a sacrifice bunt to the right field wall in Japan's sixth inning.
Japan's Shohei Ohtani earns a double right against Korea
Japan's Shuhei Ohtani scored a brace on the right line against Korea.
I got back
Korea cut into Japan's lead in the top of the sixth when Konowo Park hit an opposite field hit, a solo home run to right.
Park Konoo Creepers put Korea trailing 6-4 with Japan
Kunwoo Park hit a home run to lead Korea to a 6-4 loss with Japan in the World Baseball Classic.
slot
Takumo Nakano hit a hat-trick to start what became an eventful bottom line for Japan.
A walk and a pitch then loaded the bases for Japan, followed by Kondoh walking in a run. The next batter, Ohtani, would single out for a run, bagging everyone.
Shohei Ohtani loves an RBI single to extend Japan's lead over Korea
Shuhei Ohtani increased Japan's lead over Korea after pulling an RBI single.
Then Murakami hit a sacrifice fly to left center field, and it was followed by RBI singles from Yoshida and Kazuma Okamoto.
Japan took another two runs in the bottom of the seventh on a wild pitch and later walked to take a 13-4 lead. This will be the end result.
Top stories from FOX Sports:
He follows
Follow your favorites to personalize your FOX Sports experience
---
The global popular classic baseball game
---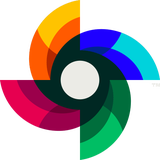 Get more from the World Baseball Classic Follow your favorites to get information about games, news and more
---
"Travel aficionado. Infuriatingly humble reader. Incurable internet specialist."